Monthly Archives:
September 2013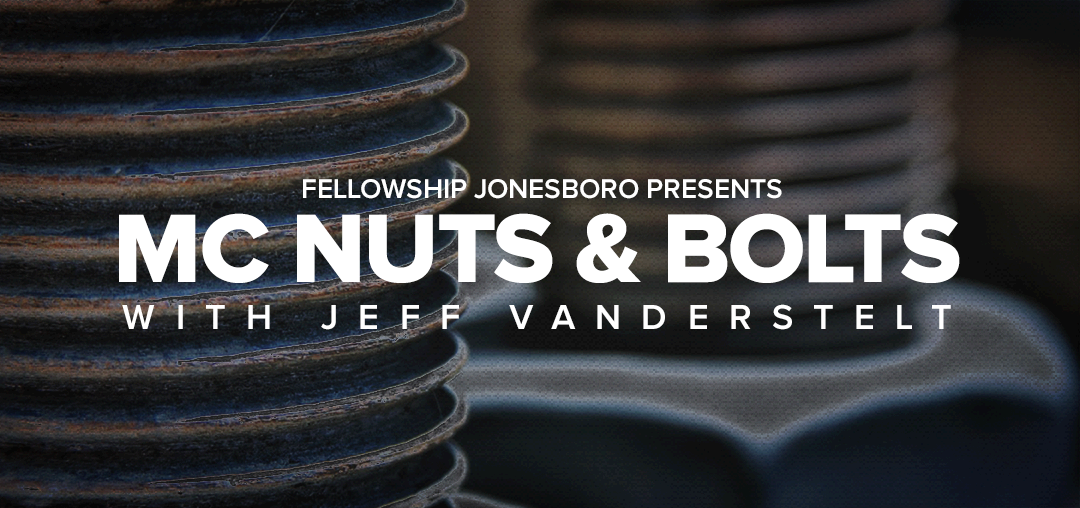 We at The Exchange Community are taking a number of our MC leaders and members down to Jonesboro.  We've learned a lot from Jeff, Soma, and the GCm Collective.  So we thought we'd share this great opportunity.  Here is what is publicized about the training:
We believe that communities centered around mission are the heart of what God has called His Church to be and do. Soma has helped developed successful missional communities all around the world. This one-day training with Jeff Vanderstelt will tackle the nuts and bolts of living and leading missional communities. Our recent One Day focused on the "Why" and "What". This training will focus on "How"…

How to make disciples with your family
How to love and bless your neighbors
How to live everyday life with gospel intentionality
How to make disciples out of the overflow of the gospel
How to listen and follow the Spirit for fruitful mission

MEET JEFF VANDERSTELT

Jeff Vanderstelt is one of the leaders of Soma Tacoma, a multi-expression, church-planting church. He is the Visionary Leader of Soma, a family of churches spread throughout North America. Jeff is married to Jayne and together they love and shepherd their three children in gospel, life, and mission.

DETAILS

This event will take place on Saturday from 9am-4pm at Fellowship Jonesboro, with registration from 8–9am.

The cost is: $49/individual or $69/couple and includes lunch.

Please register for this event by 10am, Friday September 13.
You can register at Eventbrite
Our new church, The Exchange Community is starting its weekly gatherings this Sunday, September 8th, at 9am.  We'll be meeting at The Creative Edge, at  160 N Enterprise Ln, Jackson, Mo 63755.  I think we are going to cook a brunch afterwards for anyone who would like to stick around.  More will come as we solidify plans for the meal.
What is the common perception of the church today?
What do you see that's wrong with the church?
What is good about the church?
What do you think the church should be like?

I love sharing God's word through preaching.  Since I'm moving to preaching every week, as we launch The Exchange Community in Jackson, Mo, I thought It would be good to reexamine my preaching and how I interpret and display God's word.  I remembered a friend of mine shared, a number of years back, that Tim Killer and Edmond Clowney team taught a class at Reformed Theological Seminary on Preaching Christ in a Post-Modern World.  As I started to listen through these teachings, I desired to share them with other church planters, preachers, and pastors that may not be aware of their existence.  Even if you don't fit in these categories, this is an excellent resource to understand and share scripture.
Free Resources:
Course Material in PDF These notes were extremely difficult to find.  I believe they are notes from this course as it was later modified.  They do not seem to match all of the titles found on iTunes, but do seem to follow what is referenced in the class.
Blog posts covering notes from each session in the class:
Picture found here