Blog Archives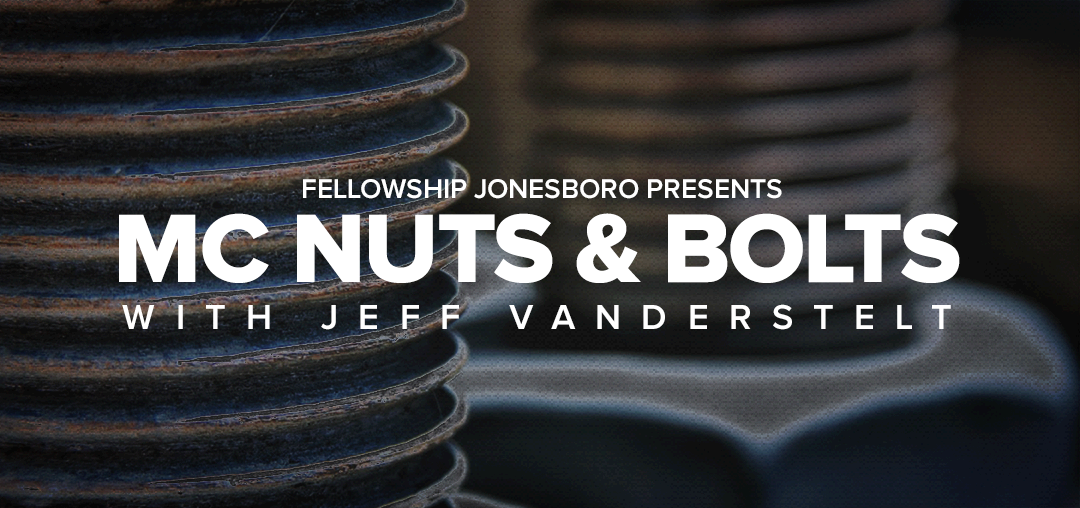 We at The Exchange Community are taking a number of our MC leaders and members down to Jonesboro.  We've learned a lot from Jeff, Soma, and the GCm Collective.  So we thought we'd share this great opportunity.  Here is what is publicized about the training:
We believe that communities centered around mission are the heart of what God has called His Church to be and do. Soma has helped developed successful missional communities all around the world. This one-day training with Jeff Vanderstelt will tackle the nuts and bolts of living and leading missional communities. Our recent One Day focused on the "Why" and "What". This training will focus on "How"…

How to make disciples with your family
How to love and bless your neighbors
How to live everyday life with gospel intentionality
How to make disciples out of the overflow of the gospel
How to listen and follow the Spirit for fruitful mission

MEET JEFF VANDERSTELT

Jeff Vanderstelt is one of the leaders of Soma Tacoma, a multi-expression, church-planting church. He is the Visionary Leader of Soma, a family of churches spread throughout North America. Jeff is married to Jayne and together they love and shepherd their three children in gospel, life, and mission.

DETAILS

This event will take place on Saturday from 9am-4pm at Fellowship Jonesboro, with registration from 8–9am.

The cost is: $49/individual or $69/couple and includes lunch.

Please register for this event by 10am, Friday September 13.
You can register at Eventbrite
The other night we gathered our two Missional Communities together to do a little training and to celebrate what God has been doing through our Church planting efforts.  At the end, I shared this video from Soma communities because I wanted to remind our MCs what they were working towards, why they were reaching out, why they were sharing and stretching their lives.
Spend a few minutes of watching the video below and dream of what church could be:
Oftentimes there's a disconnect between what we read about the Church in scriptures and the church as we know it in 21st century America.  How does this video challenge you?  How does it give you hope?
It takes time to plant a church and to share life in a missional community.  Much of what we do is to invite people to share life with us, by inviting them to join us in what we're already doing throughout the week.  Still, sometimes to add something we need to let go of something.   What is keeps you from having time to share life with members of your MC, or the people you're trying to reach?  What do you need to give up to give of yourself to this new life in Christ as His Disciple?
Think of all the people in your life.  Think of the people in this town and region.  For whom is God breaking your heart?  How can you start inviting them to share life with you?
Is there someone who has been discontented with the church that you can share this video with and invite them along on the mission?